A CAMPAIGN TO REDUCE THE MARINE LITTER ON MEDITERRANEAN BEACHES
During the summer season, the seaside tourism increases the marine litter issue by more than 40%, so much so that the bad management of urban waste is confirmed as one of the main causes of the waste on monitored beaches, together the lack of purification systems and the bad habit of throwing urban waste into the toilet…
THE BEach CLEAN GAME
PLAY WITH US FOR A CLEANER SEA!
The COMMON BEach CLEAN campaign stems from the need to protect the beaches environmental heritage and promotes a productive dialogue with the tourist operators and with citizens to raise awareness of the consequences of waste abandonment.
#1 THE DECALOGUE
10 good practices to follow for a correct waste management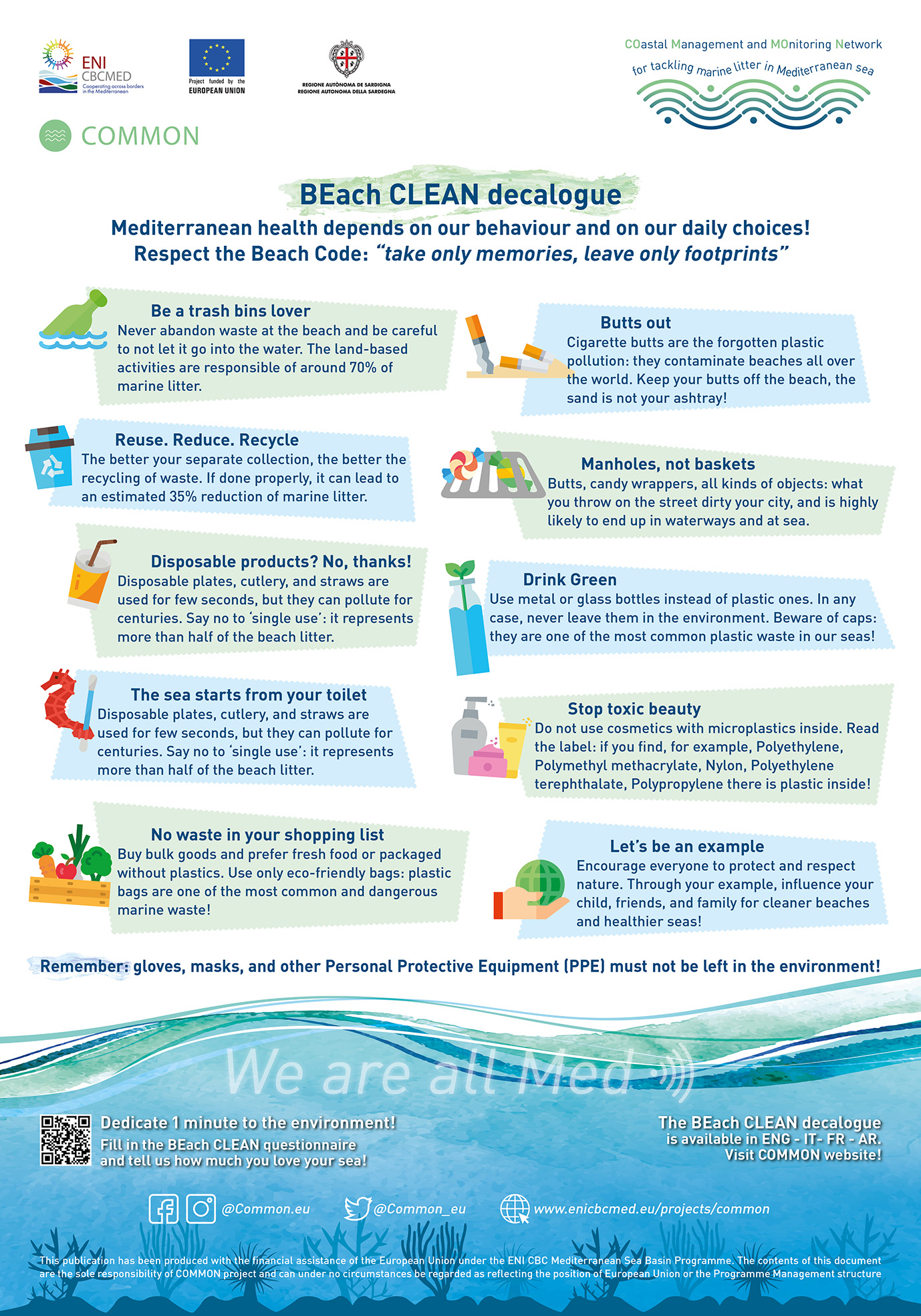 The ten golden rules proposed in the decalogue

, in poster format, will be posted in the main Italian, Lebanese and Tunisian tourist and bathing establishments. Places that generally undergo a remarkably high tourist influx during the summer season, and which coasts see the percentage of waste beached day after day.
#2 THE SURVEYSfor bathing establishments

The bathing establishments will be called to take part in a survey, to be completed at the beginning and end of the summer season, aimed at knowing and analysing the health conditions of the beaches overlooking the Mediterranean, and to improve the relationship between tourist operators and the ecosystem.
CLICK ON THE BUTTONS TO START THE SURVEYS!
#3 THE TOURISTS' QUESTIONNAIRE
To learn about the habits related to daily waste management and to analyse the main difficulties related to the correct disposal.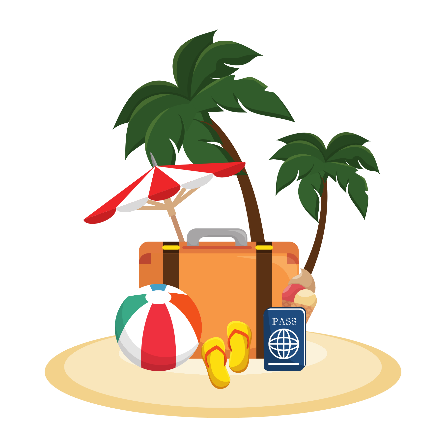 Let's talk about our relationship with the sea… LET'S DO THE QUESTIONNAIRE!
Click on the button below.
THE BEach CLEAN GAME
PLAY WITH US FOR A CLEANER SEA!